Texas habitat conservation plan approved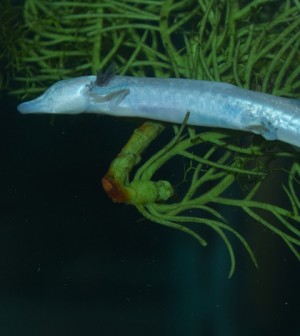 The U.S. Fish and Wildlife Service approved a new plan that will enable several south central Texas water systems to continue operations and withdrawal from the Edwards Aquifer while protecting wildlife, according to a USFWS press release.
The aquifer is spring-fed and the main source of water for Bexar, Medina, Uvalde counties and portions of Atascosa, Caldwell, Comal Guadalupe and Hays counties.
It is also host to eight endangered species, including the Texas blind salamander, beetles, small fish and a strain of wild rice. Their main threat is decreased stream flow due to water withdrawal.
Municipal water authorities that draw from the aquifer agreed to mitigate and conserve water to protect the species.  Click here to see the full report.
Image: Texas Blind Salamander (Credit: Brian Gratwicke, via Flickr)