U.S. approves thousands of new gas wells in Utah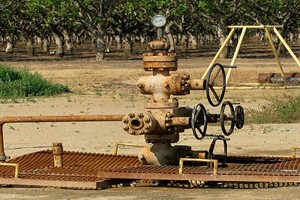 A major natural gas project in Utah recently approved by the U.S. Department of Interior will take steps to reduce its impact on nearby streams and conserve nearby land, according to a report from the Associated Press.
The project could result in as many as 3,675 new wells, but energy company Anadarko has agreed not to drill along cliffs lining the White River. The company will also purchase land along the river for conservation and work with environmental groups to minimize its impact.
Read more at USA Today.
Image credit: Antandrus at en.wikipedia