U.S. greenhouse gas emissions on the decline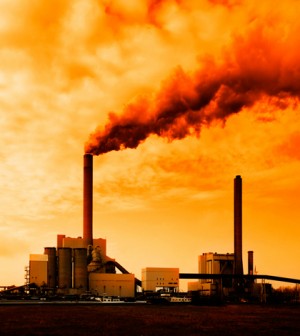 Greenhouse gas emissions in the U.S. fell 1.6 percent from 2010 to 2011, the Environmental Protection Agency has reported.
The EPA's annual report, The Inventory of U.S. Greenhouse Gas Emissions and Sinks: 1990-2011, calculates both the emissions of greenhouse gases as well as the reduction of carbon dioxide pollution due carbon sequestration by trees, vegetation, soil and other processes.
The one-year decline in emissions coincides with a larger downward trend: Greenhouse gas emissions have fallen 6.9 percent from 2005 to 2011, the EPA's reports show.
The recent reduction of greenhouse gases can be attributed to improved fuel efficiency in vehicles, reduced emissions from electricity generation and changes in year-to-year weather.
Image: Emissions coming from a factory (Credit: EPA)