U. Wyoming upgrades tech on King Air research plane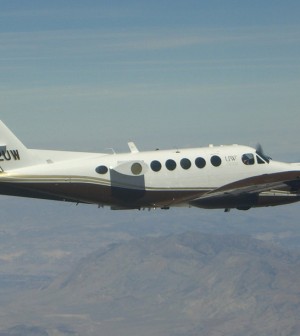 The University of Wyoming's Beech King Air research plane collects air samples, performs chemical analyses and takes radar profiles of snow storms. (Credit: Vanda Grubisic/Desert Research Institute)
The University of Wyoming has received grant money from the National Science Foundation to make upgrades to its Beech King Air research plane, according to a release. Most of the upgrades will go toward giving the plane a new type of lidar.
The advanced lidar to be added is called MARLi (Multi-function Airborne Raman Lidar), and will add capabilities for measuring temperature profiles, water vapor mixing, and particles of clouds and aerosols simultaneously.
The lidar improvements will run the university $515,000, with the NSF covering the other half. Lidar is an acronym for light detection and ranging.
Image: The University of Wyoming's Beech King Air research plane collects air samples, performs chemical analyses and takes radar profiles of snow storms. (Credit: Vanda Grubisic/Desert Research Institute)