UCLA climate study predicts less mountain snowfall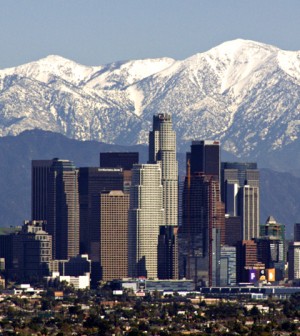 A study from UCLA finds that 30 to 40 percent of the snowfall on California mountains will go away by 2050, according to a release. The projected losses could be worse, depending on greenhouse gas emissions.
Less snowfall will likely impact the tourism industry, which partly depends on visitors from skiing enthusiasts. The losses could also mean changes to flood control measures, water resources and river ecosystems.
The researchers looked at snowfall, not snowmelt, meaning the impact to snow on the ground could be worse. By midcentury, experts expect snowpack will melt an average of 16 days sooner than it did in 2000.
Image: L.A.'s mountains will lose more than a third of their snow. (Credit: UCLA)