ULM granted funds for water monitoring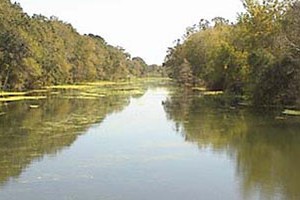 The University of Louisiana at Monroe's department of toxicology was awarded more than $500,000 to monitor water quality and measure biological diversity in the Bayou Lafourche and Turkey Creek tributaries.
According to the press, the goal is to aid agricultural producers in selected watersheds to implement conservation practices and systems that avoid, control and trap nutrient runoff, improve wildlife habitat, and maintain agricultural productivity. Students at ULM will collect data that will be critical in determining the success of conservation practices for improving water quality in local watersheds.
The toxicology department is scheduled to partner with the ULM Plant-Soil Analysis Laboratory, the Northeast Delta Natural Resources Conservation Service and the Louisiana Department of Agriculture and Forestry to complete the project. According to reports, Kevin Baer, toxicology department head, said, "Students will have the opportunity to gain tremendous experience in water quality monitoring, hydrologic techniques, and biological sampling and make significant contributions in improving water quality in this area."
Read more at The News Star.
Image credit: lafourche.com