University at Buffalo launches environmental research institute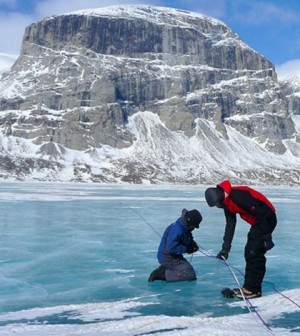 University at Buffalo professor Jason Briner conducts field studies at Canada's Baffin Island (Credit: Jason Briner)
The University at Buffalo is starting a new research institute to focus on environmental issues, according to a release. It is called the RENEW Institute.
It will bring together 100 faculty members from the school who have experience in areas like aquatic ecology, pollution law and environmental planning. Officials say bringing them together will make it easier for collaboration on major issues.
In addition to studying green issues, experts will relate findings to social and economic issues. Their efforts will be helped by $15 million in university funding over the next five years.
RENEW stands for Research and Education in eNergy, Environment and Water.
Image: University at Buffalo professor Jason Briner conducts field studies at Canada's Baffin Island (Credit: Jason Briner)