Unmanned Surface Vessel is Finalist for Edison Award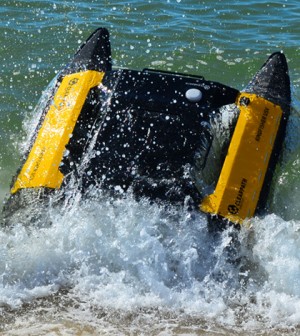 An unmanned surface vessel is a nominated finalist for an Edison Award in Applied Technology, according to the Unmanned Systems Technology, the vessel's manufacturer.
The Clearpath Kingfisher USV made it past 3,000 judges from industry and academia to become a finalist in the competition which honors innovators each year.
The Kingfisher is a bathymetric profiling robot used to map underwater topography, bridge scour and sediment loss.  Thrusters on small pontoons jet the robot through the water while it collects data.
Image credit: Unmanned Systems Technology