USGS: 2009 Colorado River aerial survey produced best imagery yet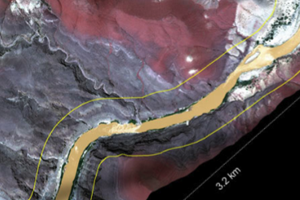 The most recent round of airborne monitoring of the Colorado River has produced an image data set among the best ever captured of the river below Glen Canyon Dam, according to a report from the U.S. Geological Survey.
The USGS Grand Canyon Monitoring and Research Center periodically captures airborne imagery of the river to study the effects of the dam's water releases on natural and cultural resources. Scientists use the images to identify plant species in the river corridor, among other things.
The 2009 survey used the latest model of the Leica ADS40 airborne digital sensor, which produced an image set with fewer problems than surveys in 2002 and 2005.