USGS chemical contaminant ranking guides monitoring strategies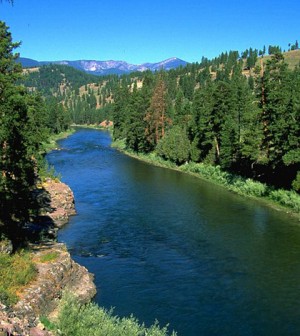 A new U.S. Geological Survey chemical prioritization system ranks over 2,450 chemicals based on their danger towards humans and aquatic life, according to a USGS press release.
The system is intended for use by local, state and federal agencies seeking to improve water and sediment monitoring strategies. Lisa Olsen, the USGS hydrologist responsible for the study that ranks the contaminants, said that the system will help water resources managers better allocate money towards the monitoring of high-risk chemicals.
The chemicals ranked include those from natural sources as well as organic compounds of human origin. Each chemical is sorted into one of three tiers, the first containing contaminants of the highest priority for monitoring, while chemicals in the third tier pose little or no threat to humans and aquatic life.
Image: Clark Fork River (Credit: U.S. Bureau of Land Management, via Wikimedia Commons)