Vertical Profiling: Hoover Reservoir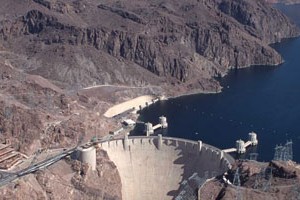 The City of Columbus, Ohio has recently deployed a real-time water quality vertical profiling system at Hoover Reservoir, which serves as one of the city's primary drinking water supplies.
Profiling systems from YSI provide a means of measuring water quality parameters throughout a vertical column. The systems are available in three configurations: fixed profiler for dam and bridge mounting, pontoon profilers for inland water bodies, and a buoy profiler for coastal applications. An integrated winch and drive mechanism automatically raises and lowers the water quality instrument. Real-time data acquisition is provided with an integrated data logging and telemetry system. Setup, operation, and data presentation software are supplied with each system.
At Hoover Reservoir, the YSI 6600 EDS multiparameter sonde traverses the water column four times daily. Temperature, conductivity, dissolved oxygen, pH, turbidity, and chlorophyll are measured at 1 meter intervals, while an integral pressure sensor records the depth of each measurement.
"The benefits of the platform include improved process control at the plant, chemical cost reductions, security monitoring, and customer satisfaction in taste and odor control," said Rich Rutherford, Water Research Analyst for the City of Columbus Division of Water. "Additionally, the improved understanding of our reservoir's limnological life cycle will help to secure its reliable use for future generations in Columbus."
This ongoing source water monitoring helps ensure that Columbus drinking water will be of the highest quality, meeting all EPA and SDWA standards.
For more information about vertical profiling or other water quality monitoring systems, call a Fondriest Environmental application engineer at 888.426.2151 or email customercare@fondriest.com.