Virginia high school student soil sampling tests for contaminants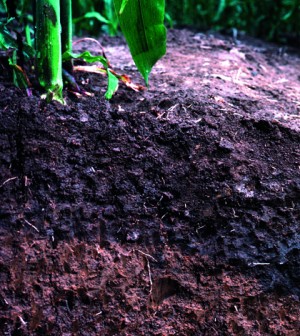 Soil profile (Credit: NRCS)
A few Virginia High School students got first-hand experience in soil sampling after a local environmental company donated equipment for their class, according to the Daily Press. The sampling was part of a lesson on groundwater.
Pollard Environmental lent drilling equipment to pull out soil cores for evaluation. The Hampton High School kids also got to use a photo-ionization detector to test for vapors and contaminants.
Teachers at the school say there's no better teacher than hands-on experience. And the activities may spark a scientific interest in students.
Image: Soil profile (Credit: NRCS)