Volunteers clean Lake Tuscaloosa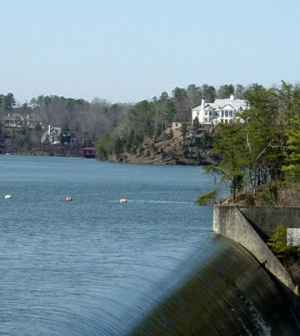 Lake Tuscaloosa in Alabama is getting some extra attention on April 6, as volunteers help clean the waterway. The cleanup crew will focus on removing smaller litter from the lake, according to The Crimson White.
Clean Our Lake Day is entering its fifth year and past volunteers in the event have even pulled out appliances and furniture. Since the event began, volunteers have pulled more than 62,000 pounds of trash out of the lake.
Event organizers say the biggest achievement of the volunteer day is raising awareness that may keep the lake cleaner over the long term. As awareness has increased, they say, the dumping of larger items in the lake has gone down.
Image: Lake Tuscaloosa (Credit: RollTide13, via Wikimedia Commons)