Washington air monitoring test concludes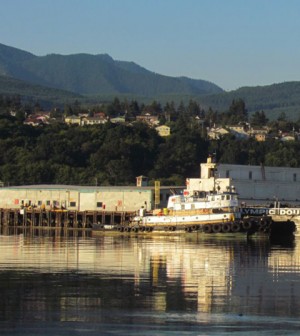 Port Angeles, Wash. (Credit: Richard Bauer)
A year's worth of air monitoring efforts by the Olympic Region Clean Air Agency ended last week, according to the Sequim Gazette.
Concerns over pollution from a Nippon Paper Industries plan in Port Angeles prompted the air quality study saturation study. The study used four optical particle counters in Sequim and Port Angeles, Wash., to measure airborne contaminants. The counters will be recalibrated and moved to the Port Townsend area in May as part of an annual saturation study.
The Olympic Region Clean Air Agency will assess data from the studies to determine optimal locations for permanent air quality sensors. The data is available on the agency's website, where it is updated on a monthly basis.
Image: Port Angeles, Wash. (Credit: Richard Bauer, via Flickr)