Water levels plan for Lake Ontario and St. Lawrence River debated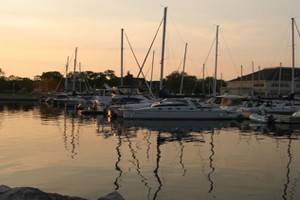 Waterfront property owners are concerned that a plan to ease human regulation of water levels on Lake Ontario and the St. Lawrence River will threaten their homes with high water, according to a report from North Country Public Radio.
The plan, which would return water levels to more natural cycles that would lead to higher highs and lower lows, will be better for the environment, scientists say. Plants and animals that rely on wetlands like northern pike and sedges would especially benefit.
Read more at North Country Public Radio.
Image credit: Nils Fretwurst