Water monitoring to begin for Wisconsin river after EPA plan approval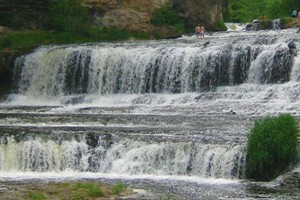 A plan to reduce phosphorus levels in a Wisconsin river will soon be approved by the U.S. Environmental Protection Agency, according to the Hudson Star-Observer. Once implemented, the plan will allow water quality monitoring to begin.
The Willow River, one of three that flow into the federally-protected St. Croix River, was deemed a "river needing action" following water monitoring from 1999 – 2006. Current monitoring efforts will look to lower the amount of phosphorus entering the river.
Surveyors say the Willow River is receiving high levels of phosphorus runoff from nearby farms. As a result, vegetation in the river is growing at an accelerated rate. Its watershed is important to treat because it contributes the second-most phosphorus to the St. Croix River out of 22 in the area.
As a long-term goal, officials in St. Croix County hope to remove 65 percent of the phosphorus the Willow River transports. They expect the Apple and Kinnickinnic rivers – the other main tributaries to the St. Croix River – will undergo phosphorus reduction efforts in the future.
Image: Willow River State Park (Credit: Wendy, via Flickr)