Website details good and bad of Midwest fish habitats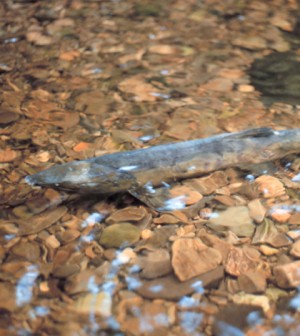 Maureen Gallagher, a U.S. Fish & Wildlife biologist, has collaborated with students and faculty at Northwest Missouri State University to create a website dedicated to preserving quality fish habitats, MaryvilleDailyForum reports.
The website, midwestfishhabitats.org, is based on data collected from the natural streams and lakes of 23 states in the Midwest stretching from Montana to West Virginia.
The website locates both healthy fish habitats and those that have become endangered due to environmental stresses.
Knowing the status of various fish habitats can help anglers find optimum fishing locations and conservationists locate habitats that need improvement. The site also instructs farmers on how to best maintain their land to bolster fish habitats and provides them with online applications for grants and technical assistance.
Image: Spawning chinook salmon (Credit: NOAA)