Wisconsin state officials put job market before wetland protection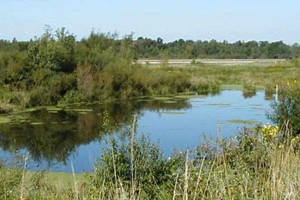 The stress to create more jobs in Wisconsin is pressing in upon the state's protected wetlands. Wisconsin Governor Scott Walker proposed several bills that would allow fewer restrictions on development in wetland areas. Currently, the Wisconsin DNR regulates the development of isolated wetlands, as part of a 2001 law. Advocates for more development feel that there is not enough power in the hands of state government. They would like mitigation to occur in wetlands that are considered of poor quality. Some believe using marginal quality wetlands for urban development would create incentive to construct better manmade wetlands in other areas.
Environmental advocates are pessimistic about the outcome of mitigation. According to Erin O'Brien, policy director for the Wisconsin Wetlands Association, some wetlands cannot be recreated and endangered species could be lost.
According to the Wisconsin DNR, in the last nine years, 87.5 percent of permits for wetland mitigation were approved.
Read more at thenorthwestern.com.
Image credit: Kenosha County, Wisoncsin