Wisconsin updates list of impaired waters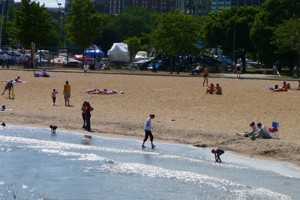 The Wisconsin Department of Natural Resources says that 14 Lake Michigan beaches in the state are no longer impaired, thanks to beach monitoring programs and efforts to reduce E. coli contamination.
The improvement means that the beaches, along with 11 other lakes, beaches, and rivers will be removed from the state's list of impaired waters–a list required in each state by the Clean Water Act.
But the state will add 32 water bodies to the list for the first time, including the north branch of the Milwaukee River, which exceeded the state's standard for phosphorous levels.
Read more at the Milwaukee Journal Sentinel
Image credit: Panoramio