YSI Rental Pool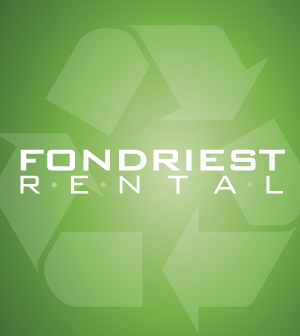 For short-term monitoring projects, it doesn't always make sense to purchase YSI equipment outright due to its cost. Fondriest Environmental offers a large pool of YSI rental equipment for such situations. We allow leasing at daily, weekly, and monthly rates to accommodate projects of varying lengths.
Fondriest offers an extensive range of competitively-priced YSI rental options, including multi-parameter sondes and handheld meters.
YSI Meter Rental
Our YSI rental pool includes the latest YSI Pro series handheld water quality meters. These units provide traditional YSI quality in a handheld instrument. The Pro Series meters utilize smart digital sensor technology, which stores calibration data within the sensor. This allows probes to be placed on any compatible Pro Series instrument without re-calibration.
Pro Series meters available for rent include the YSI Pro20 Dissolved Oxygen Meter. The Pro20 is YSI's first dissolved oxygen instrument to offer a convenient "One Touch Cal" feature for air calibrations. This unique feature, along with others like user replaceable sensors, simplifies operation and saves time and money. The Pro20 is completely waterproof, withstands 1-meter submersion and has an industry-leading 2-year cable warranty making it worthy of your demands in the field.
YSI Sonde Rental
YSI sonde rentals include the YSI 6600 V2 sonde rental, which offers the most comprehensive water quality monitoring package available and is designed for use with the 6150 ROX Optical DO probe. This sonde rental can simultaneously measure and log temperature, conductivity, salinity, TDS, resistivity, dissolved oxygen (optical), pH, ORP, turbidity, and chlorophyll. The sonde features an internal battery pack with memory for long-term, unattended deployments. Additionally, the sonde can be powered by a 650 display unit for spot sampling applications. For more YSI sondes for rent, see YSI Sonde Rental Options.
Preferred Rental Program
A Fondriest Preferred Rental Program is available for all YSI rentals. The program simplifies and expedites the process of environmental monitoring equipment rental, offering the following benefits:
A Fondriest Preferred Rental Program is also available, which simplifies and expedites the process of environmental monitoring equipment rental, offering the following benefits:
Schedule your rental by phone or email. We'll assign an account manager to ensure you get personalized service and your equipment needs are handled professionally and timely.
Same-day shipping is available for in-stock rental equipment.
Reserve equipment up to 30 days in advance with a signed rental agreement and credit card or purchase order; we'll hold it until your project begins.
Shipping costs can be added to the quoted rental price, or we can ship using your UPS, FedEx, or DHL shipping accounts.
We offer flexible time frames to meet your project requirements. If you need to extend the lease, simply call or email your rental account manager.
You won't have to tell us your rental preferences every time you reserve equipment. We keep a detailed record of your rental history.
We keep your project shipping address and contact information on file, thus simplifying your order process.
Receive quantity discounts and special pricing for repeat rentals.
For more information about Fondriest Environmental's YSI leasing options, call a Fondriest Rental product specialist at 888.426.2151 or email customercare@fondriest.com.