YSI Dissolved Oxygen Meters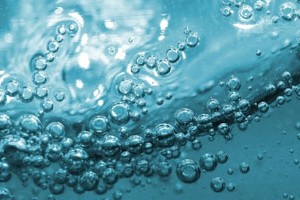 Fondriest Environmental is one of YSI's largest sales, service, and support partners, offering a complete selection of YSI dissolved oxygen meters. The product line includes many options for accommodating a wide range of project needs. YSI offers sophisticated optical dissolved oxygen meters, as well as membrane-based solutions. All of YSI's handheld DO sampling instruments provide a quick and easy way to obtain water quality data. Each instrument features fast response, easy calibration, easy-to-read backlit display, water-resistant case, automatic function check, one-hand operation, and a storage chamber to keep probes safe.
Popular YSI DO meters include:
The YSI ProODO Optical Dissolved Oxygen Meter (right): Provides extreme durability for measuring DO with optical, luminescent-based technology for any field application. Uses smart digital sensor technology, which stores calibration data within the sensor and allows probes to be placed on any ProODO instrument without re-calibration.
The optical dissolved oxygen technology reduces the time required for calibration. Has no electrodes to clean or solutions to change. Calibrations can be stable for as long as one year.
The YSI Pro20 Dissolved Oxygen Meter: The first dissolved oxygen instrument to offer a convenient "One Touch Cal" feature for air calibrations, which simplifies operations and saves time and money. Utilizes YSI's durable MS (Military Spec) cable connector to accept rugged field sensors or a self-stirring lab BOD sensor. Cables are available in lengths from 1 to 100 meters.
The YSI 52 Dissolved Oxygen Meter: An easy-to-use system for field or lab work that is compatible with a variety of YSI dissolved oxygen probes and possesses internal memory for up to 70 readings with RS-232 interface for upload to a PC.
The YSI Model 55 Dissolved Oxygen Meter (right): Features an integral cable assembly with probe and has a backlit display that is large and easy-to-read, along with simple push-button calibration.
The YSI 58 Dissolved Oxygen Meter: Useful for lab or field work. Displays oxygen concentrations in two temperature-compensated modes on an LCD. With broad ranges, this meter is convenient for measuring super-saturated water, such as samples with oxygen-producing algae. This meter also offers manual salinity correction.
YSI Model 550A Dissolved Oxygen Meter Kit (right): Features a waterproof, impact-resistant case and innovative field-replaceable DO electrode modules. The YSI 550A DO has a built-in calibration chamber, low-battery indicator, and automatic compensation for direct salinity, temperature, & altitude.
For more information about any of these models or additional dissolved oxygen meters, call a Fondriest Environmental product specialist at 888.426.2151 or email customercare@fondriest.com.