YSI Water Quality Sondes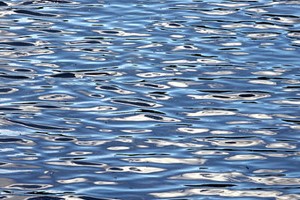 As one of YSI's largest sales, service, and support partners, Fondriest Environmental provides a comprehensive selection of YSI water quality sondes. The upgraded YSI 6-Series sondes include versatile options that accommodate a wide array of application needs. Newer Version 2 (V2) sondes have been enhanced with optical sensor ports and are ruggedly designed for long-term monitoring. YSI's newer optical sensors are perfect for measuring parameters such as dissolved oxygen and turbidity.
All of YSI's sondes are designed for real-time environmental monitoring for extended deployment periods.
Fondriest's selection of YSI sondes include:
The YSI 6600 V2-4 sonde, which offers the most comprehensive water quality monitoring package available and is designed for use with the 6150 ROX Optical DO probe. This sonde can house four optical sensors, as well as pH or pH/ORP and temperature/conductivity sensors. The YSI 6600 V2-2 is also available, which offers two optical ports instead of four. Both versions feature an internal battery pack with memory for long-term, unattended deployments. Additionally, the sonde can be powered by a 650 display unit for spot sampling applications.
The 6920 V2 sonde is an economical logging system that can assess up to 15 parameters. It can either be battery powered for long-term, in-situ monitoring or powered by a 650 display unit for spot sampling applications. There are options for one optical port (YSI 6920 V2-1) or two (YSI 6920 V2-2).
The 6820 V2 sonde is also a cost-effective sampling system for measuring up to 15 parameters. It is similar to the 6920 but without the option for battery power. Users can choose between one and two optical ports.
For specific applications where a fewer number of parameters are required and size, ease-of-use, and price are of primary concern, YSI's 600 V2 water quality sondes are ideal. All five 600 sondes offer a compact and affordable package for water-quality monitoring, sampling, and data logging.
The 600OMS V2 sonde (right) is the smallest V2 sonde. Its small size is perfect for applications such as turbidity or oxygen monitoring. The sonde accepts one optical sensor as well as ones for conductivity, temperature, and depth.
The 600LS provides precision shallow vented-level measurements, in addition to temperature and optional conductivity. It is the simplest sonde in YSI's 6-series family and is ideal for spot sampling level measurements and tide-gauge measurements.
With a diameter of 1.65″, the 600R easily fits into wells. Temperature and conductivity are standard, with options for dissolved oxygen, pH and pH/ORP sensors. When powered externally, the 600R will log all parameters at programmable intervals and store as many as 150,000 data sets.
The 600QS system (right) includes a 600R, 650 display logger, field cable, and additional sensor for ORP and vented level measurements.
Finally, YSI's 600XL and 600XLM sondes are more versatile and are ideal for water level, ground water, and surface water monitoring. Both sondes include dissolved oxygen, temperature, and conductivity sensors as well as connections to add pH or pH/ORP, depth, and vented level sensors. The XLM offers batteries for unattended deployments. V2 versions of both sondes are available (the 600XL V2 and 600XLM V2), and each includes one optical sensor port.
For more information about any of these models or additional YSI sondes, call a Fondriest Environmental product specialist at 888.426.2151 or email customercare@fondriest.com.