Zebra Mussels gone from St. Croix River section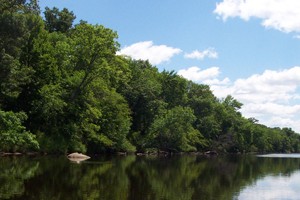 National Park Service sampling shows that the invasive zebra mussels that once plagued a stretch of the St. Croix River in Minnesota have mostly disappeared, according to a report from the Star Tribune.
Biologists say the zebra mussels may have been flushed from the river by high, turbulent water in 2011 or preyed upon by common carp. The disappearance is good news for the dozens of native mussel species in the St. Croix. Zebra mussels often attach to native mussels and snuff them out.
Read more at the Star Tribune.
Image credit: National Park Service