ATI Q46CT Toroidal Conductivity Monitor
ATI's Model Q46CT toroidal conductivity system is designed for online monitoring of chemically aggressive process solutions.
Features
Non-contacting sensor is resistant to foulants and electrical interferences
Contact outputs include two programmable control relays for control and alarm modes
Communication Options for Profibus-DP, Modbus-RTU, or Ethernet-IP
Drop ships from manufacturer
| Image | Part# | Product Description | Price | Stock | Order |
| --- | --- | --- | --- | --- | --- |
| | Q46CT | Toroidal conductivity monitor | | Drop ships from manufacturer | |
Conductivity measurement in aggressive chemical solutions or in water systems containing large amounts of solids, oils, and greases is very maintenance intensive using conventional 2 or 4 electrode sensors. ATI's Model Q46CT employs an inductive (toroidal) sensor that allows measurement in corrosive samples with virtually no maintenance.

Toroidal Conductivity Monitoring Systems contain a variety of features and options to meet virtually any conductivity monitoring and control application. While not suitable for low level conductivity measurement, toroidal monitors are an excellent choice for high conductivity applications. The Q46CT is also available as a concentration monitor.

ATI's Q46 platform represents our latest generation of monitoring and control systems. Control features have been expanded to include an optional 3rd analog output or an additional bank of low power relays. Digital communication options now include Profibus DP, Modbus RTU, or Ethernet IP variations.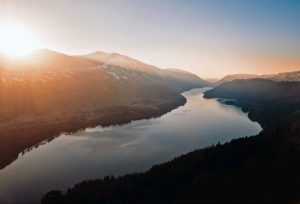 River management is inherently complex, demanding mastery of constantly dynamic conditions even when the climate is stable. As the climate changes, however, river management will become even more difficult and unpredictable—and old models and techniques are likely to fail more often. 
 
 Now, researchers from around the world are calling for attention and change to how we manage and model the rivers of the world. Dr. Jonathan Tonkin , a Rutherford Discovery Fellow at New Zealand's University of Canterbury , spoke to EM about why he is arguing that current tools for river management are no longer enough as even historical baseline river ecosystem conditions themselves are changing. 
 
 Dr.
Read More