ATI Q46N Dissolved Ammonia Monitor
ATI's Q46N provides a unique measurement technology for continuously monitoring dissolved ammonia.
Features
Amperometric sensor provides excellent repeatability over long periods of time
Contact outputs include two programmable control relays for control and alarm modes
Communication Options for Profibus-DP, Modbus-RTU, or Ethernet-IP
Drop ships from manufacturer
| Image | Part# | Product Description | Price | Stock | Order |
| --- | --- | --- | --- | --- | --- |
| | Q46N | Dissolved ammonia monitor | | Drop ships from manufacturer | | Q46N
Dissolved ammonia monitor
Drop ships from manufacturer
Continuous water quality monitoring of ammonia is becoming increasingly important for plant operations and process control. Unfortunately, on-line ammonia monitors are generally very expensive, complex, and labor intensive instruments. Most are automated versions of ammonia selective ion electrodes methods better suited to laboratory measurements. Others are automated colorimetric devices or instrumental methods that are difficult to justify on a cost basis.

ATI has developed a completely new approach to on-line monitoring of ammonia that is far less expensive and much simpler than conventional monitoring equipment. The Q46N Dissolved Ammonia Monitor uses reaction chemistry that converts ammonia in solution to a stable monochloramine compound equivalent in concentration to the original ammonia level. The chloramine concentration is then measured with a unique amperometric sensor that responds linearly to chloramines while eliminating interference from excess free chlorine in solution.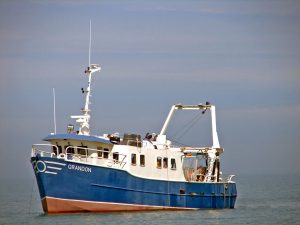 Yellow perch are a species central to the culture and economy surrounding Lake Erie. With the largest commercial fishery and a prolific sportfishing industry, Lake Erie's yellow perch are a treasured study subject for environmental scientists. Daily bag limits and other public wildlife regulations rely heavily on the work of scientists like Ann Marie Gorman, one of the Fisheries Biologists responsible for coordinating ODNR 's Central Basin Bottom Trawl Survey. 
 
 The survey, ongoing since 1990, conducts seasonal assessments of the bottom fish community in Erie. It aims to index annual recruitment and catch-at-age of yellow perch.
Read More