ATI Q46S/66 Residual Sulfite Monitor
ATI's Model Q46S/66 Residual Sulfite Monitor provides the solution to dechlorination control of wastewater effluents.
Features
Sulfite ion is measured selectively by conversion to sulfur dioxide
Contact outputs include two programmable control relays for control and alarm modes
Communication Options for Profibus-DP, Modbus-RTU, or Ethernet-IP
Drop ships from manufacturer
| Image | Part# | Product Description | Price | Stock | Order |
| --- | --- | --- | --- | --- | --- |
| | Q46S/66 | Residual sulfite monitor | | Drop ships from manufacturer | |
Dechlorination of wastewater effluent is common practice in many wastewater treatment facilities throughout the U.S. Strongly reducing sulfur compounds are used to eliminate chlorine residuals that might prove toxic to fish in the receiving stream. Because residual chlorine discharge limits are often very close to zero, monitoring residual values to comply with regulations has become very difficult, and controlling residuals at values between zero and 10 or 20 parts-per-billion is often not achievable.

To meet stringent discharge limits, the sulfite or bisulfite used for dechlorination is added in slight excess, providing a small sulfite residual to insure complete dechlorination. ATI's Model Q46S/66 provides operators with a reliable tool for maintaining a small sulfite residual while reducing excess chemical consumption due to overfeed.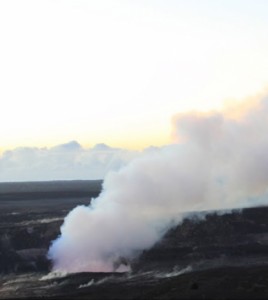 "Vog" is a word that few know and use. But for people living near Hawaii's Kīlauea, it's the perfect mashup to describe what they deal with everyday: volcanic smog. 
 
Much of the vog that comes out of the volcano is comprised of sulfur dioxide, a compound toxic to humans and plants. It can react with components in the atmosphere to form sulfuric acid, a common component of acid rain. Particulate matter, water and carbon dioxide also float out of Kīlauea. 
 
Scientists already know that some of those emissions are toxic. They look to study the volcano's eruption because it is unique. Kīlauea has been erupting non-stop since 1983.
Read More