Davis Long Range Repeater
The Davis Long Range Repeater can extend the transmitting range up to two miles.
Features
Charging system is capable of performing continuously even under low light conditions
Compatible with Vantage Pro2 and Vantage Vue only
Requires two antennas for each long range repeater
Image
Part#
Product Description
Price
Stock
Order
7654
Long range repeater with solar power

In Stock
Image
Part#
Product Description
Price
Stock
Order
7660
Yagi antenna for long range repeater

In Stock
Please note: Use of this product requires a pair of external antennas, sold separately.The Long-Range Repeater has a transmitting and a receiving cable, each with an end which will connect to an external antenna. Choose either our large omni directional antenna (#7656), range 1,560' (476 m) in all directions, or our Yagi directional antenna (#7660), range 5,000' (1.5 km) in one direction. You'll need two antennas for each Long-Range Repeater.
(1) Solar panel
(1) Regulator circuit
(1) Rechargeable battery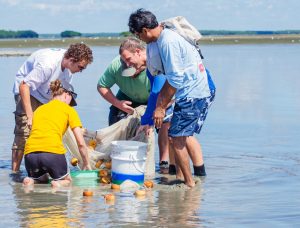 A clean environment doesn't just mean improved biodiversity and fresher air. It also means increased real estate demand. That fact was cemented in 2015 after a Florida Realtor's report tied hundreds of millions of property values to the Secchi disk depth of the surrounding water. 
 
 The report was explicit about how important the environment was and how it should be treated as such. 
 
 "Policymakers and the public would benefit from research into the possible effects of Everglades restoration on water quality in the estuaries of Martin and Lee Counties," concluded the report.
Read More