The Davis Whale Tail XL stabilizer and ski boat fin improves performance in any I/O or outboard motor.
Features
Increases top speed and fuel savings in most applications
Marine grade aluminum with durable anodized finish
Reduces porpoising & cavitating
Image
Part#
Product Description
Price
Stock
Order
448
Whale tail XL aluminum stabilizer and ski boat fin

In Stock
The Whale Tail XL extends out behind the prop to utilize prop wash energy which is normally lost. Whale Tail transforms this energy into lift for immediate response when the throttle is applied.


Unique hydrodynamic design
Stabilizes bow-light boats
Pops skiers up in less time

Flattens wake for water skiing; creates positive, skid-free turns:
With bow lowered, visibility and safety is improved
Smooths out ride in rough water
Mounts on the anti-cavitation plate of all inboard/outboards and outboards
Installs in 15 minutes with stainless steel hardware included
Use the Whale Tail XL year-round in freshwater or saltwater to improve performance of any boat!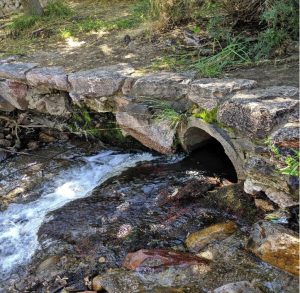 Since 2003 harmful bacteria Escherichia coli (E. coli) levels have created a health risk to recreational users in Boulder Creek. Boulder Creek has been designated as an impaired stream and is not meeting an EPA health-based water quality standard. 
 
 Concentrations of E. coli increase from the mouth of Boulder Canyon to the University of Colorado-Boulder and beyond based upon data collected by the City of Boulder according to information published by the CU Independent and the Boulder Camera . EM spoke to environmental engineer Art Hirsch of the Boulder Waterkeeper , who is advocating for greater accountability from all entities that own property abutting the stream. 
 
 "E.
Read More