Extech 380820 Universal AC Power Source and Analyzer
This Extech Universal AC Power Source and Analyzer contains front and rear output sockets for high resolution power testing to 10mW.
Features
Data can be logged directly to a PC with variable sampling rates
High power measurement with harmonics measurements
User-programmable over current protection (current limiting)
Usually ships in 1-2 weeks
Image
Part#
Product Description
Price
Stock
Order
380820
Universal AC power source and analyzer

Usually ships in 1-2 weeks
The Universal AC Power Source and Power Analyzer is a multi-faceted device that can be used in a variety of industrial, commercial, and even residential applications. It can be used to either output AC power directly to operate another device, or can be used to read an AC power input and determine its quality. The low power, high resolution front panel output permits variable voltage and frequency readings while the high power rear panel ouput supplies line frequency and voltage. The low power measurements to test power consumption of small devices or standby power at different voltages and frequencies ranges from 10mW to 100W. The high power measurement with harmonics measures from 100mW to 1000W at 110V or 100mW to 2000W at 220V.

Programmable through the built-in RS232 interface, sampling rates can be set from 2 to 65,535 seconds. The cost function calculates cost per day, month, and year, and 99 memorey locations can be preset for voltage and frequency.
Front Panel
Output voltage range: 85 to 250V (adjustable)
Output voltage resolution: 0.1V
Output voltage accuracy: ±1%
Output frequency range: 45 to 65Hz (adjustable)
Output frequency resolution: 0.01Hz
Output frequency accuracy: ±0.1Hz
Power range: 10mW to 100W
Power resolution: 0.1mW
Power accuracy: ±(1% + 0.05W)
AC current range: 5mA to 1.5A
AC current resolution: 0.1mA
AC current accuracy: ±1%
Power factor range: 0 to 1
Power factor resolution: 0.001
Power factor accuracy: ±0.04
Rear Panel
Output voltage range: line voltage
Output voltage resolution: 0.1V
Output voltage accuracy: ±1%
Output frequency range: line frequency
Output frequency resolution: 0.01Hz
Output frequency accuracy: ±0.1Hz
Power range: 100mW to 2000W
Power resolution: 0.1mW
Power accuracy: ±(1% + 0.5W)
AC current range: 5mA to 10A
AC current resolution: 0.1mA
AC current accuracy: ±1%
Power factor range: 0 to 1 0.001
Power factor resolution: ±0.04
Harmonics (in amps) range: 1 to 50th order
Harmonics (in amps) resolution: 0.1mA
Harmonics (in amps) accuracy: ±1.4% (1-10th)
THD range: 0.0 to 999.9%
THD resolution: 0.1%
Input power source range: 110 or 220V; 45 to 65Hz
Dimensions: 12 x 10.2 x 5.9" (305 x 260 x 151mm)
Weight: 21.8lbs (9.9kg)
(1) Universal AC power source and AC power analyzer
(1) AC power cord
(1) RS-232 to USB adapter cable
(1) Software CD-ROM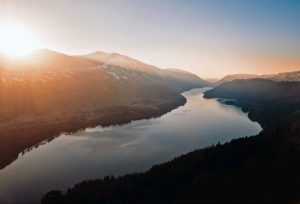 River management is inherently complex, demanding mastery of constantly dynamic conditions even when the climate is stable. As the climate changes, however, river management will become even more difficult and unpredictable—and old models and techniques are likely to fail more often. 
 
 Now, researchers from around the world are calling for attention and change to how we manage and model the rivers of the world. Dr. Jonathan Tonkin , a Rutherford Discovery Fellow at New Zealand's University of Canterbury , spoke to EM about why he is arguing that current tools for river management are no longer enough as even historical baseline river ecosystem conditions themselves are changing. 
 
 Dr.
Read More