Extech 407706 Analog Sound Level Meter
The Extech Analog Sound Level Meter checks noise levels with a bright, easy to read analog display.
Features
Built-in 0.5" electret microphone
Analog output for connection to chart recorders, dataloggers, etc.
Selectable weighting ('A' or 'C') and response time (fast or slow)
Usually ships in 1-2 weeks
Image
Part#
Product Description
Price
Stock
Order
407706
Analog sound level meter

Usually ships in 1-2 weeks
The Extech Analog Sound Level meter connects to chart recorders or dataloggers to identify noise levels. The meter has measurement ranges from 54 to 126 dB in 7 ranges and selectable weighting and response time. The max hold switch locks the highest readings on the display for analysis. Applications include identifying noise ordinance violations, traffic noise measurements, community noise measurements, theater acoustic studies, and stereo balancing.
Range: 54 to 126 dB
Accuracy: ± 2dB @ 94dB, 1000Hz
Weighting: 'A' and 'C' (selectable)
Response time: fast and slow (selectable)
Microphone: 0.5" electret condenser type
Analog output: AC: 0.707Vrms
Power supply: 9V battery
Dimensions: 2.7 x 7.1 x 1.4" (68 x 180 x 36mm)
Weight: 5.1 oz. (160g)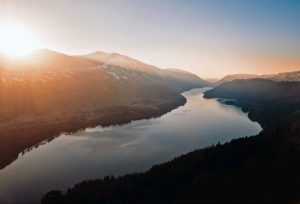 River management is inherently complex, demanding mastery of constantly dynamic conditions even when the climate is stable. As the climate changes, however, river management will become even more difficult and unpredictable—and old models and techniques are likely to fail more often. 
 
 Now, researchers from around the world are calling for attention and change to how we manage and model the rivers of the world. Dr. Jonathan Tonkin , a Rutherford Discovery Fellow at New Zealand's University of Canterbury , spoke to EM about why he is arguing that current tools for river management are no longer enough as even historical baseline river ecosystem conditions themselves are changing. 
 
 Dr.
Read More