Extech RH30 Hygro-Thermometer with Humidity Alert
The Extech RH30 monitors temperature, humidity, and dew point and sends alerts to notify of unfit conditions.
Features
Beeper sounds and bright LED flashes when humidity level exceeds user preset
Large, easy-to-read triple LCD displays
Desktop stand can be removed for wall mount use
Usually ships in 1-2 weeks
Image
Part#
Product Description
Price
Stock
Order
RH30
Hygro-thermometer with humidity alert

Usually ships in 1-2 weeks
The RH30 is a large, easy-to-read triple LCD that simultaneously displays relative humidity, temperature, and dew point measurements. A beeper sound and bright LED flash when humidity levels exceed user preset amounts. Temperature variables can be switched from °C to °F and vice versa. The desktop stand can be removed to mount the unit to a wall. Applications include laboratories, R&D, clean rooms, and bio-pharmaceutical manufacturing facilities, museums, and storage and document archive facilities.
Relative Humidity Measurement Range: : 1.0 to 99.0% RH
Air and Dew Point Temperature Measurement Range: ‐10 to 50°C (14 to 122°F)
Air and Dew Point Temperature Resolution: 0.1 °C (°F) and %
Humidity Accuracy: ±4% from 35% to 75% otherwise ±5%
Temperature Accuracy: ±1.0°C (1.8°F)
Power Supply: 2 x 1.5V AA batteries
Dimensions: 95 x 25 x 95 mm (3.7 x 1.0 x 3.7")
Weight: 90 g (3.2 oz.) instrument only, batteries not included in weight spec.
(1) Hygro-thermometer
(2) AA batteries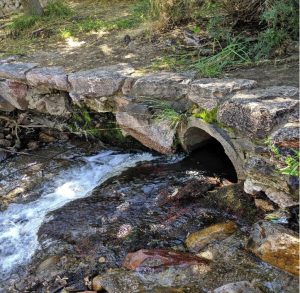 Since 2003 harmful bacteria Escherichia coli (E. coli) levels have created a health risk to recreational users in Boulder Creek. Boulder Creek has been designated as an impaired stream and is not meeting an EPA health-based water quality standard. 
 
 Concentrations of E. coli increase from the mouth of Boulder Canyon to the University of Colorado-Boulder and beyond based upon data collected by the City of Boulder according to information published by the CU Independent and the Boulder Camera . EM spoke to environmental engineer Art Hirsch of the Boulder Waterkeeper , who is advocating for greater accountability from all entities that own property abutting the stream. 
 
 "E.
Read More