Geneq SXblue Premier GNSS Receivers
Compact, light, rugged and easy to handle, SXblue Premier is available with either GNSS for submeter accuracy or RTK for centimeter accuracy.
Features
Integrated Wi-Fi and data storage for greater flexibility in the field
Compatible with Android, Windows 10, and Windows Mobile devices
Includes soft case, pole mount, charger, and USB cable
Usually ships in 3-5 days
Image
Part#
Product Description
Price
Stock
Order
GESXPREMIER1
SXblue Premier GNSS receiver

Usually ships in 3-5 days

GESXPREMIER2
SXblue Premier II RTK receiver

Usually ships in 3-5 days
Image
Part#
Product Description
Price
Stock
Order
GESXHS9903-
SXblue Premier hard-sided carrying case

Usually ships in 3-5 days

43048
GIS backpack with cam-lock antenna pole

In Stock

43035
Quick-release one-section prism pole, extends 1.5m to 2.6m

Usually ships in 1-2 weeks

43693
Thumb-release bipod

In Stock

43675
Thumb-release tripod

Usually ships in 1-2 weeks

27880
CP3 rugged handheld computer. Includes Android 7.1.2, 6 GB RAM, 64 GB internal storage, 2-4m GPS, 16 MP front/12 MP dual rear camera, IP68 rating, Bluetooth, Wi-Fi & 4G LTE communications.

Usually ships in 3-5 days
With its lightweight, compact and rugged design, Premier is one of the most cost-effective GNSS receivers on the market. Premier is equipped with dual mode for Bluetooth V2.1 and Bluetooth V4.0 ensuring the unit's wireless communication with the data collector. This unit can also work independent of a data collector, thereby greatly improving working efficiency and flexibility.

Premier can be used with a large variety of mobile devices and operating systems, such as Android, Windows 10, and Windows Mobile. Cell phones and tablets are the best data collectors for the SXblue Premier to connect to a network, improving flexibility for field work. Together with mobile communication modules, Premier obtains fast corrections from the CORS networks.

A5 platform, UI Web Server
With its embedded Linux operating system, the Premier receiver is no longer a simple and compact RTK receiver, it is now a fully intelligent operating system with a web UI management platform. The smart internal web UI management platform allows users to monitor the receiver's working status and configure the equipment using a WIFI or USB connection to a any smartphone or tablet (IOS compatible for Web interface only)

Wi-Fi
According to current trends in RTK surveying, WiFi is the newest and most useful technology for RTK measurements that makes effective use of a GNSS receiver, thereby greatly improving working efficiency and flexibility. Premier's WiFi is not only able to act as a WiFi hotspot, permitting users to connect to it and access its web UI management platform, but it can also work as a datalink, providing a quick connection to the internet to obtain corrections from the CORS network.

BD910 or BD930 Equipped
Equipped with an advanced 220-channel GNSS board, Premier can track signals from a GPS, GLONASS, Galileo or BEIDOU system.

Smart Storage
With its smart storage technology, Premier is able to connect directly to an external storage unit to retrieve or download data.

Circular Storage
The automatic circular storage performance can remove previous data automatically once the memory is full, which ensures the instrument has enough space for the following job.

Huge Internal Memory
SXblue Premier is equipped with an 8GB Solid State Disk that provides enough storage space for data collection, and ensures stability for a high data sampling rate.

Outstanding Output
Based on an intelligent platform, Premier supports STH, Rinex2.x and Rinex3.x data storage formats and a sampling rate of up to 20Hz.


Premier (GNSS)
Premier II (RTK)
GNSS
MotherBoard
BD910
BD930


Channels
220
220


GPS
L1 C/A
L1 C/A, L2C, L5


GLONASS
L1 C/A
L1, L2, L3


BDS
B1
B1, B2


Galileo
E1
E1, E5A, E5B, E5AltBOC


QZSS
L1 C/A, L1 SAIF
L1 C/A, L1 SAIF, L2C, L5


SBAS
L1 C/A
L1 C/A, L5


Accuracy (RMS)
Autonomous
Horizontal: 2.5m
Horizontal: 2.5m


DGNSS
Horizontal:0.25m+1ppm
Horizontal:0.25m+1ppm


Vertical: 0.50m+1ppm
Vertical: 0.50m+1ppm


SBAS
Horizontal: 0.50m
Horizontal: 0.50m


Vertical: 0.85m
Vertical: 0.85m


RTK (Single Baseline RTK <30km)
–
Horizontal: 0.008m+1ppm


–
Vertical: 0.015m+1ppm


Acquisition Specifications
Update Rate
1Hz-20Hz
Cold Start
<45s
Warm Start
<30s
Reacquisition
<2s
Communication
Data Interface
Mini USB2.0
Bluetooth
Bluetooth V2.1/ Bluetooth V4.0, support EDR
WIFI
802.11 b/g standard
Data Storage and Transmission
Memory
8GB SSD (Solid State Disk) internal memory
Static data format
Binary, Rinex2.x, Rinex3.x
Sampling rate
1Hz, 2Hz, 5Hz,10Hz, 20Hz
Navigation output
NMEA-0183, Trimble GSOF
I/0 Protocol
CMR, CMR+, sCMRx, RTCM 2.x,RTCM 3.0,RTCM 3.1,RTCM 3.2
Electrical
Battery
6800mAh, Li-ion battery built in, 3.7V
Battery life
Typically 8 hrs or more
Typically 7 hrs or more


Environmental
Operating temperature
-30°C- +65°C
Storage temperature
-35°C- +75°C
Operating humidity
5%- 95% R.H. non-condensing
Shockproof
Withstand drop from 1.5m to concrete
Waterproof/Dustproof
IP67
Compliance
FCC
Physical
Dimensions(mm)
115(L) X 115(W) X 40(H)
Weight
500g (with battery)
Include in the box
GNSS receiver, Soft Case, USB cable, Holder for pole, Charger
Remarks: Depends on environment, sky obstruction, multipath, number of satellites in view, satellite geometry, baseline length (for local services) and ionospheric activities.
Specifications subject to change without prior notice.
(1) SXblue Premier receiver
(1) Soft carrying case
(1) 5/8" pole mount bracket
(1) USB cable
(1) AC charger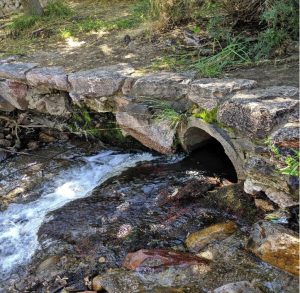 Since 2003 harmful bacteria Escherichia coli (E. coli) levels have created a health risk to recreational users in Boulder Creek. Boulder Creek has been designated as an impaired stream and is not meeting an EPA health-based water quality standard. 
 
 Concentrations of E. coli increase from the mouth of Boulder Canyon to the University of Colorado-Boulder and beyond based upon data collected by the City of Boulder according to information published by the CU Independent and the Boulder Camera . EM spoke to environmental engineer Art Hirsch of the Boulder Waterkeeper , who is advocating for greater accountability from all entities that own property abutting the stream. 
 
 "E.
Read More