Global Water FSS Flow Sampling Systems
Global Water's Flow Sampling System includes an easy-to-use lightweight composite water sampler, an open channel flow monitor, and a data recorder with software, allowing easy upload of data to a PC for transfer to spreadsheet programs.
Features
Ideal for wastewater, industrial, and environmental flow sampling
Supports several different types of flow calculation modes
Scalable flow proportional sample triggering
Fondriest Exclusives
Expedited repair and warranty service
Lifetime technical support
Composite Water Sampler
Global Water's flow-proportional composite water sampler is enclosed in a rugged, rainproof, lockable carrying container.  The composite water sampler includes a 2-gallon polyethylene wastewater sample bottle for collecting composite samples, a peristaltic sampling pump, a control panel (no programming required), and a rechargeable gel cell battery.  Also provided is a sample pickup hose and a battery charger.  Optional additions include glass sample bottles, refrigerated containers, portable ice containers and more.

Open Channel Flow Monitor
Global Water's FC220 Open Channel Flow Monitor is a reliable and accurate instrument for measuring and totalizing open channel flows for all flumes and weirs, as well as for any gravity-type open-channel flow application.  The flow meter measures water depth using any 4-20mA water level sensor's output including Global Water's highly accurate submersible pressure transducer or ultrasonic water level sensor and the flow meter's powerful microprocessor instantly calculates and displays water flow and totalizer values in user selectable units using one of several water flow calculation modes.  The Open Channel Flow Monitors have an 8-button keypad that easily guides you through the versatile setup menus.

Flow Data Recorder
Global Water's flow data recorder includes Windows-based and PDA software, which provides many useful features, such as real time monitoring, measurement interval and engineering unit selections, station ID, and sensor calibration.  The Global Water Software makes accessing stored data and setting options easy.  The flow sampling system monitors both flow rate and total flow recording flow rate and relay output pulses for your records.  Data downloaded from the recorder can easily be opened in any PC spreadsheet program for analysis and graphic presentation. NOTE: Model FSS100 flow sampling system does not include datalogger.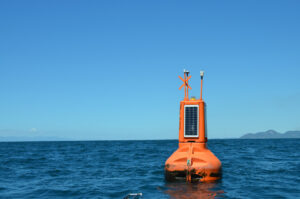 Lake Malawi (also known as Lake Nyasa and Lake Niassa) doubles as a Rift Valley Lake and one of the seven African Great Lakes. Due to its unique biodiversity, it's a great place to conduct limnological studies. Harvey Bootsma is a professor for the School of Freshwater Sciences at the University of Wisconsin-Milwaukee and has had an interest in limnology ever since he was a kid. Bootsma fondly recalls summer vacations to Georgian Bay, Ontario, "I probably spent as much time in the water as I did out of it." He continues,"I remember telling myself 'I'm going to get a job where I can stay here all the time.'" While Harvey didn't end up working on Georgian Bay, he was offered a job working on Lake Malawi. He continued working there while completing his Ph.D.
Read More