Hach Hydrogen Peroxide Drop Count Titrator Kit
Hydrogen peroxide test kit, HYP-1, 0.2-2, 1-10 mg/L, 100 tests
Features
Comes with reagents for 100 tests unless otherwise specified
+/-1 drop accuracy for titrations requiring up to 20 drops
+/-5% accuracy for titrations requiring over 20 drops
Usually ships in 3-5 days
Image
Part#
Product Description
Price
Stock
Order
2291700
Hydrogen peroxide test kit, HYP-1, 0.2-2, 1-10 mg/L, 100 tests

Usually ships in 3-5 days
2291700
Hydrogen peroxide test kit, HYP-1, 0.2-2, 1-10 mg/L, 100 tests
Usually ships in 3-5 days
Drop count procedures provide a low-cost method for titrimetric determinations. To calculate concentration, simply add an indicator to the sample, then use the dropper to add titrant until the indicator color changes. Typical accuracy is +/- 1 drop for titrations requiring up to 20 drops and +/- 5% for titrations requiring over 20 drops. Most titrations require 10 to 20 drops.
Questions & Answers
What, if any, are the common interference that would yield a false positive for H202?
Chlorine and other oxidants can interfere with this test and create a higher than actual result. There is no way to correct for this with the hydrogen peroxide test alone.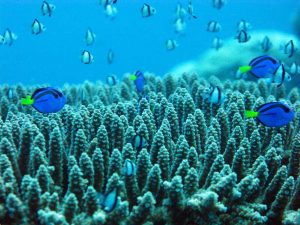 It's an open, dirty secret that the ocean is used as the ultimate sewage solution. 
 
 Each year trillions of gallons of untreated waste are sent to the ocean due to a widespread lack of sanitation technology or infrastructure that needs updating as cities and populations grow. As the impact of untreated sewage on the ocean becomes clearer, attention to the problem and strategies for dealing with it have not kept up. 
 
 "This is a massive problem and it's been largely ignored," said Stephanie Wear, senior scientist and strategy advisor for The Nature Conservancy. Wear has turned her attention to raising the alarm about the effects of sewage on coral reefs, which often loses airtime to other pressing issues like climate change and overfishing.
Read More