Hach Hydrogen Sulfide Test Kit
Hydrogen sulfide test kit, HS-C, 0-5 mg/L, 18 tests
Features
For use with Alka-Seltzer tablets (gold package) that do not contain aspirin
Color comparison of the test paper to the color on the color chart
Test results in 2 minutes!
Usually ships in 3-5 days
Image
Part#
Product Description
Price
Stock
Order
2537800
Hydrogen sulfide test kit, HS-C, 0-5 mg/L, 18 tests

Usually ships in 3-5 days
In the HS-C kit, sulfide discolors a detection paper. Results are obtained by comparison of the color to a printed chart.

Resulting from the anaerobic decomposition of organic matter, hydrogen sulfide is present in many water supplies. Sewage and industrial wastes are other sources of sulfide pollution. Highly toxic, this compound has a characteristic rotten egg odor, which can be detected long before harmful concentrations are reached.
Method: Color Chart
Range: 0-5 mg/L
Test increments: 0.0, 0.1, 0.3, 0.5, 0.7, 1.0, 2.0, 5.0
(18) Packages of 2, foil wrapped Alka-Seltzer without aspirin
(1) Hydrogen Sulfide Bottle with cap
(1) Hydrogen Sulfide Test Chart
Hydrogen Sulfide Test Papers
Instructions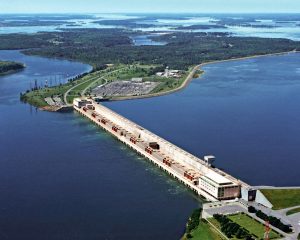 Where and how to monitor water quality is always a challenge, particularly in complex aquatic ecosystems. The new REASON Project from a team at Clarkson University is working to demonstrate the utility of using water quality instrumentation in dams on major rivers in the Great Lakes system. 
 
 Clarkson University Professor of Biology Michael Twiss spoke with EM about the new approach their team is taking at the Moses-Saunders Power Dam across the St. Lawrence River and the benefits the development of smart infrastructure such as this might offer. 
 
 "The upper St. Lawrence River is defined as that which leaves Lake Ontario and is just upstream from the city of Montreal," explains Dr. Twiss.
Read More