Hach Bacteria, Yeast & Mold Paddle Tester
The Hach paddle tester can test water, other liquids, and even solid surfaces for aerobic bacteria, yeast, and mold in a quick amount of time.
Features
Allows fast screening of water samples for unsanitary conditions
The leak proof testing vial is optically clear for quick readings
Includes a molded-in grid for easy colony counting
Usually ships in 3-5 days
Image
Part#
Product Description
Price
Stock
Order
2610810
Bacteria, yeast & mold paddle tester, 10 pack

Usually ships in 3-5 days
The Hach Paddle Tester allows fast and easy screening of water samples, solid surfaces, and liquids where unsanitary conditions may exist. Each side of the paddle's vial cap is used to perform a separate test. The cap has a grid for easy colony counting without opening the vial.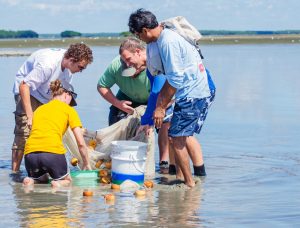 A clean environment doesn't just mean improved biodiversity and fresher air. It also means increased real estate demand. That fact was cemented in 2015 after a Florida Realtor's report tied hundreds of millions of property values to the Secchi disk depth of the surrounding water. 
 
 The report was explicit about how important the environment was and how it should be treated as such. 
 
 "Policymakers and the public would benefit from research into the possible effects of Everglades restoration on water quality in the estuaries of Martin and Lee Counties," concluded the report.
Read More