Hach CalVer 2 Calcium Indicator Powder Pillows
CalVer calcium powder pillows indicate calcium by EDTA titration method.
Features
Determine calcium by EDTA titration
For 50 mL samples
Pack of 100 powder pillows
Usually ships in 3-5 days
Image
Part#
Product Description
Price
Stock
Order
85299
CalVer 2 Powder Pillows, pack of 100

Usually ships in 3-5 days
Hach's CalVer 2 calcium powder pillows measure calcium hardness in convenient one-time use pillows. Each pillow can be used for 50 mL of sample and can measure calcium in a range of 10 to 4,000 mg/L of CaCO3. These are intended for use with the EDTA titration method.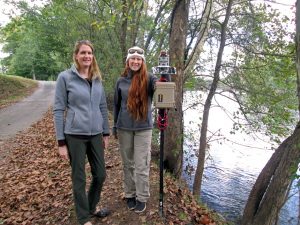 For most humans, mayflies seem like a nuisance, hovering over the waterways as we try to enjoy them. However, for anyone hoping to monitor the health of watersheds, mayflies are important aquatic species—and now, a digital version of the mayfly is helping some scientists keep an eye on the water. Research scientist Dr. Scott Ensign , who serves as Assistant Director of the Stroud Water Research Center , spoke to EM about how the digital mayfly technology developed. 
 
 " Shannon Hicks is the engineer who started developing the Mayfly six or seven years ago," explains Dr. Ensign.
Read More