Hach ORP Disposable Combination Electrode
Hach ORP disposable combination electrode and manual
Features
Inexpensive disposable gel-filled electrode
Epoxy-body with porous-pin reference junction, resistant to acids, bases and inorganic solvents
Wick-type reference junction and built-in thermistor
Usually ships in 3-5 days
Image
Part#
Product Description
Price
Stock
Order
5193900
ORP disposable combination electrode and manual

Usually ships in 3-5 days
Image
Part#
Product Description
Price
Stock
Order
2612520
ORP standard, light's solution ampules, 20mL, 20 pack

Usually ships in 3-5 days
The Hach ORP Disposable Combination Electrode is a rugged epoxy-bodied electrode for both field and laboratory applications. This design combines a platinum sensing element and a silver/silver chloride reference electrode in one body.

Use the electrode to make direct measurements of redox potentials or to perform potentiometric titrations. It is not designed for amperometric or constant current titrations, such as the Karl Fischer.

A good performer in clean samples, this inexpensive disposable gel-filled electrode features a wick-type reference junction and built-in thermistor. This electrode is easy to use, needs no refilling, and requires little or no maintenance.
Range: mV range of meter used
Temp Range: 0 to 45 C (routine use), 0 to 100 C (occasional use), -40 to 50 C (storage)
Reference Half Cell: Ag/AgCl
Length: 135 mm
Body Diameter: 12 mm
Cable Length: 1 m
Cable Connector: 5-pin
(1) Hach ORP Disposable Combination Electrode
(1) Operations manual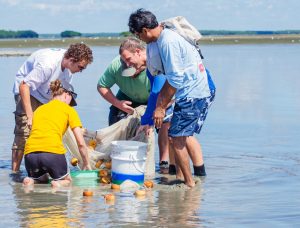 A clean environment doesn't just mean improved biodiversity and fresher air. It also means increased real estate demand. That fact was cemented in 2015 after a Florida Realtor's report tied hundreds of millions of property values to the Secchi disk depth of the surrounding water. 
 
 The report was explicit about how important the environment was and how it should be treated as such. 
 
 "Policymakers and the public would benefit from research into the possible effects of Everglades restoration on water quality in the estuaries of Martin and Lee Counties," concluded the report.
Read More