Hach sensION+ MM110 Portable pH/ORP Meter
The sensION+ MM110 portable pH/ORP multi-meter is an all-in-one, handheld system for measuring temperature, pH and ORP/Redox
Features
Temperature readjustment
One hand operation
Visual measurement time indicator
Usually ships in 3-5 days
Image
Part#
Product Description
Price
Stock
Order
LPV2600.97.0002
sensION+ MM110 portable pH/ORP meter (meter only)

Usually ships in 3-5 days

LPV2645.97.0002
sensION+ MM110 portable pH/ORP kit with 5045 pH/ORP/temperature electrode

Usually ships in 3-5 days
LPV2600.97.0002
sensION+ MM110 portable pH/ORP meter (meter only)
Usually ships in 3-5 days
LPV2645.97.0002
sensION+ MM110 portable pH/ORP kit with 5045 pH/ORP/temperature electrode
Usually ships in 3-5 days
The MM110 portable meter makes general water quality meter testing fast and simple. A guided navigation menu provides simple prompts to set up measurements thus reducing the time necessary to start testing and improving result accuracy. Measures pH, mV, ORP/Redox, and temperature, featuring automatic temperature correction and calibration at any mV value.
A backlit LCD screen illuminates the icon-based user interface that prevents language barriers for universal use. Two AA batteries power the meter for over 500 hours. The meter boasts an IP67 water resistance rating, submersible up to 1 meter.
Automatic buffer recognition:

pH 2.01, 4.01, 7.00, 9.21, 10.08

Calibration Data Storage:

Slope and assymetry potential displayed

Compliance:

CE.WEEE

Dimensions:

7.3" x 2.9" x 1.5" (

38 mm x 73 mm x 186 mm)

Display:

Backlit LCD with pictograms

Display type:

128 x 64 pixel, simultaneous readings

Inputs:

MP-8

Interface languages:

Icon based,
no language needed

IP Rating:

IP67

Manual languages:

more than 20 languages

mV accuracy:

1 mV

mV resolution:

1 mV

Operating Humidity:

< 80 % relative humidity (non-condensing)

Operating interface:

Keypad

Operating Temperature:

0 to 50 °C

ORP accuracy:

1 mV mV

ORP range:

-1999 to 1999 mV N/A

ORP resolution:

1 mV

Parameter:

pH, mV, ORP/Redox, Temperature

Temperature accuracy:

0.2 °C (± 1 digit)

Temperature compensation:

With temperature probe Pt 1000 or by keypad

Temperature measurement:

-20 to 150 °C

Temperature resolution:

0.1 °C

Warranty:

1 year
Questions & Answers
Does the meter come with buffer or storage solutions?
The meter alone does not come with any solutions, however, the field kit will come with a small bottle of pH 4, 7 and 10 buffer solutions as well as a small bottle of KCl solution.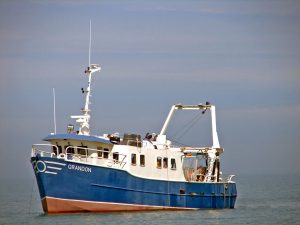 Yellow perch are a species central to the culture and economy surrounding Lake Erie. With the largest commercial fishery and a prolific sportfishing industry, Lake Erie's yellow perch are a treasured study subject for environmental scientists. Daily bag limits and other public wildlife regulations rely heavily on the work of scientists like Ann Marie Gorman, one of the Fisheries Biologists responsible for coordinating ODNR 's Central Basin Bottom Trawl Survey. 
 
 The survey, ongoing since 1990, conducts seasonal assessments of the bottom fish community in Erie. It aims to index annual recruitment and catch-at-age of yellow perch.
Read More