Hach sensION+ MM374 Multi-Parameter Benchtop Meter
The Hach sensION+ MM374 GLP lab pH/ISE/EC dual channel multimeter is ideal for advanced pH and conductivity measurements.


Features
Multi-parameter channels allow for simultaneous measurement using two stirrer probes
Advanced pH and conductivity measurements
Automatic recognition of 3 buffer groups, at a determined pH value, etc.
Stock
Drop Ships From

Manufacturer
Fondriest Exclusives
Free ground shipping
Expedited repair and warranty service
Lifetime technical support
Overview
The Hach sensION+ MM374 is a flexible instrument that combines a pH, ion and conductivity meter. A guided navigation menu makes general electrochemistry testing fast and simple. The multi-parameter channels allow for simultaneous measurement using two stirrer probes. Channel one measures pH and conductivity with temperature, and channel two pH, ORP/Redox or ISE. Capable of storing up to 330 measurements per channel, the meter easily connects to a printer or PC through the RS 232 port.

Includes
All kits come complete with meter, probe, carrying case and all required accessories, making it simple to grab the kit and begin testing immediately.

Parameters
Temperature

pH

Conductivity

Salinity

Total Dissolved Solids

ORP/Redox

Nitrate

Fluoride

Sodium

Chloride

Ammonia


Ammonium
(1) Meter
(1) pH 4 buffer
(1) pH 7 buffer
(1) pH 10 buffer
(1) Electrolyte solution
(1) Conductivity standard
(4) Calibration beakers
(1) Stand with probe holder
(1) Power supply
(1) User manual
Questions & Answers
What parameters can be measured with this meter?
The Hach SensION+ MM374 can measure temperature, pH, conductivity, salinity, TDS, ORP/redox, nitrate, fluoride, sodium, chloride, ammonia and ammonium.
Is the benchtop meter more accurate than the portable versions?
Yes. This benchtop meter has an ORP error margin of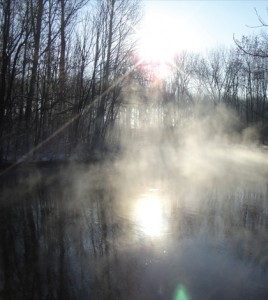 Lake temperatures all over the world have been rising due to climate change, and until recently only satellite data could show the phenomenon at a global scale. The efforts of York University researchers and others in 20 countries have doubled the assembled monitoring data, according to a recent York University press release. 
 
Part of the Global Lake Temperature Collaboration project, the recent surface lake temperature data effort includes direct observations from 291 lakes and reservoirs all over the world. The collected measurements also include air temperature, solar radiation, latitude, longitude, lake depth, elevation and lake volume. 
 
Data was collected from major lakes in North America, South America, Europe, Oceania and Asia.
Read More