Features
Stainless steel probe
Sample in aqueous and organic solutions
For use with sensION meters
Drop ships from manufacturer
Image
Part#
Product Description
Price
Stock
Order
5198000
Temperature probe

Drop ships from manufacturer
5198000
Temperature probe
Drop ships from manufacturer
The Hach Temperature Probe supplies the sample temperature to the meter. In meters that can
compensate for temperature, the sample temperature is used to correct for variation in electrode slope due to varying temperatures, as well as establish the correct temperature-dependent pH values of calibration buffers.

The Hach Temperature Probe is made of stainless steel and is suited for use in aqueous and organic solutions.
Temp Range: 0-100 C (intermittent), 0-80 C (continuous)
Relative Accuracy: +/-0.2 C or 2%, whichever is greater
Storage: Store in air
Probe length: 11 cm (4.7 in.), excluding cap
Cable length: 100 cm (39 in.)
Probe diameter: 4 mm (0.16 in.)
Connector: 5-pin
(1) Hach Temperature probe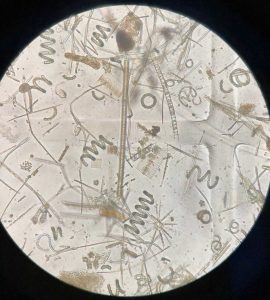 Climate change-driven volatility is changing lakes at the base of their food webs. 
 
 That's one way to interpret new research that documented such a change in Muskegon Lake on the coast of Lake Michigan. Researchers found that, in one particularly rainy and cool year, normal phytoplankton diversity and patterns were cast aside. Instead, one group of algae dominated the entire year, offering a glimpse into the kinds of surprising changes that could happen in the future. 
 
 "Phytoplankton are a very responsive group of organisms," said Jasmine Mancuso, whose research detailing the change in the lake was published in October in Journal of Great Lakes Research .
Read More