Atlantic Salmon plan shifts from stocking to studying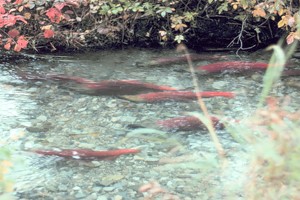 A 30-year-old program to restore Atlantic salmon in the Merrimack River watershed will shift from stocking millions of juvenile salmon to studying the system's potential to support natural reproduction, according to a report from the Associated Press.
Program managers haven't seen as many adult salmon returning to the river to spawn as they would like. The number of returning fish has only met the program's goal twice since 1976. The program will cut back on stocking and instead monitor natural reproduction, especially in sections of the system recently made accessible to salmon by dam removals.
Read more at boston.com.
Image credit: National Park Service.