Delaware River dredging plan opposed in court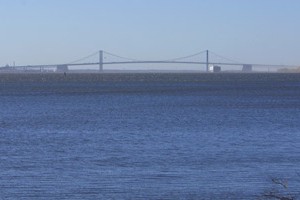 Environmentalists opposed to a dredging project on the Delaware River have taken their case to a U.S. appeals court, according to a report from the Associated Press.
Opponents of a plan to deepen the river say the work could stir up polluted sediment and the U.S. Army Corps of Engineers never acquired necessary permits or solicited public comments. Lawyers representing the Corps say the permits weren't required and the river must be dredged to accommodate larger ships that will soon pass through an upgraded Panama Canal.
Read more at cbsnews.com
Image credit: delawarefirst.org