Study highlights economic impacts of Colo. water diversions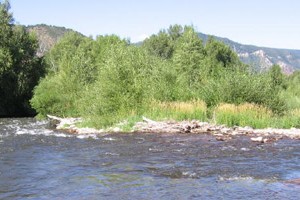 Water resources of northwest Colorado's mountain counties are vital to the region's tourism and recreation industries, and those local industries benefit the entire state's economy, according to a study commissioned by the mountain counties.
The mountain counties are concerned that their famous streams could suffer as they are increasingly targeted by projects that divert water from their watersheds to users on the other side of the Rocky Mountains, according to a report on the study by the Aspen Times.
Some streams, including the Fryingpan and Upper Roaring Fork rivers, already lose 40 percent of their natural flows to eastern diversions.
Read more at aspentimes.com
Image credit: Colorado Division of Wildlife