EPA monitors fourth year of Hudson River PCB dredging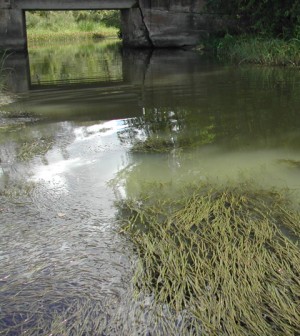 The U.S. Environmental Protection Agency is overseeing a General Electric dredging project aimed at removing 2.65 million cubic yards of polychlorinated biphenyl-contaminated sediment from the Upper Hudson River, the EPA has reported.
An estimated 1.3 million pounds of polychlorinated biphenyls entered the Hudson River from two General Electric manufacturing plants from the 1940s to the 1970s.
Up to six mechanical dredges will work throughout the summer and fall to remove the contaminated sediment from the river bottom.
The EPA will be monitoring the project by verifying that the amount of resuspended sediment and the amount of sediment that is transported downriver is within acceptable limits.
The project, which began in 2009, will run for an estimated three to five more years.
Image: The Upper Hudson River (Credit: NOAA)