EPA's environmental justice grants include monitoring projects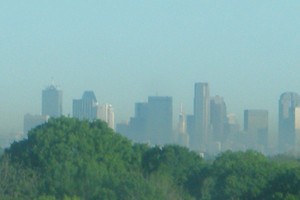 The U.S. Environmental Protection Agency announced recipients of $1.2 million in small grants to aid underprivileged areas afflicted by harmful pollution.
Non-profit and tribal organizations received the grants to research, educate and find resolutions to pollution issues.
Several projects will necessitate environmental monitoring.  Below are a few highlights.
Partners for a Healthier Community received a grant for air monitoring and education on the risks of poor air quality in Springfield, Mass.
Groundwork Lawrence, in Lawrence, Mass., will educate low income residents on the hazards of gardening in contaminated soil and will test local's soil for lead and other contaminates.
The Pokagon Band of Potawatomi Indians, in Pokagon, Mich., will train youths how to naturally purify water and how to monitor for pollution.
Conejos County Clean Water will create an air monitoring station that collects toxic particulates for lab analysis.
To see the full list and find recipients, click here.
Image credit: Turn685, via Wikimedia Commons