Great Lakes conservation organizations team up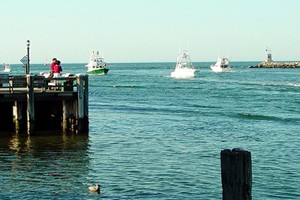 To maximize monetary resources and restoration reach, The Great Lakes Research Consortium (GLRC) and the New York Sea Grant at Cornell University are partnering. This will be the 18th academic institution in New York with whom GLRC is working. GLRC's director said President Obama is pledging approximately $3 billion to restore the Great Lakes over the next 10 years. The new partnership will ensure that New York will receive its share of the funding.
GLRC organizes Great Lakes research and outreach events for its partnering colleges to increase awareness of Great Lakes conservation to the general public.
Read more at R&D.
Image credit: Cornell University.