Groups wants to cap, not dredge, most Portland Harbor contaminants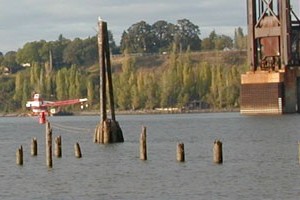 A group of government agencies and business responsible for cleaning up the Portland Harbor Superfund site would prefer to mostly cap contaminants at the bottom of the Willamette River rather than dredge them all out, according to a report from the Oregonian.
The group, called the Lower Willamette Group, made their preferences clear in a feasibility study that laid out 10 options for cleanups that would reduce health risks far enough to meet EPA standards. They argue that the most dredging-intensive cleanup options would be the most expensive and could stir up sediment and recontaminate other areas.
Read more at OregonLive.com
Image credit: NOAA.