Michigan mine monitoring committee seeks members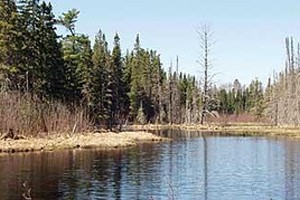 A mining company has agreed to fund an oversight committee that will monitor air and water quality at its nickel and copper mine in Michigan's Upper Peninsula, according to an Upper Michigan Source article.
The Marquette, Mich. committee, which will be made up of local citizens, will visit the mine and monitor operations there twice a year to help ensure environmental practices are acceptable.
The Marquette County Community Foundation and the Superior Watershed Partnership will provide oversight and aid problem solving for the new committee, according to the article.
The Rio Tinto mining company will pay the committee $1.2 million over three years. The company will supply its own data but will not have authority over the committee, according to the article.
Officials are looking for community members with experience in mining and environmental sciences to apply to be on the five-person committee.  The community foundation will choose a chair. The Keweenaw Bay Indian Community will choose one member of the committee.  Applications for remaining slots are due by November 1.
Image: The Salmon Trout River in Michigan's Upper Peninsula is among the streams environmental groups are concerned could be affected by the Rio Tinto mine (Credit: Save the Wild UP, via Flickr)