Pennsylvania driller muddies New York trout stream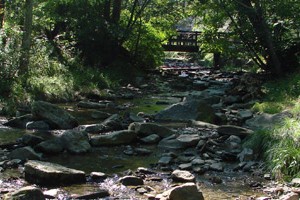 Pollution from a drilling operation in Pennsylvania is crossing a state border and fouling a designated trout stream in New York's largest state park, according to the state's Department of Environmental Conservation.
The environmental agency wants to fine U.S. Energy $187,500 for allowing muddy runoff to escape from mining roads and flow into Yeager Creek, according to a report from the Albany Times Union.
A U.S. Energy spokesman said that the company wasn't aware of any wrongdoing and would fight the fine. Pennsylvania and New York environmental officials have previously fined the company for several environmental violations, including past polluting of Yeager Creek.
Read more at timesunion.com
Image credit: panoramio.com